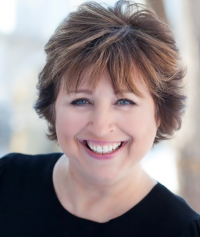 I'm a talented writer who loves writing a little bit of everything. Ad copy, web copy, blog posts, press releases, brochures, training or instructional materials - I've done them all.
I'm a lifelong learner and love the variety of working in many different industries.
Check out some of my best writing here. Get in touch with me if you're interested in hiring me for your next big project.
Expertise I enjoy working with businesses to help improve the clarity of their online messaging. I work with clients in a variety of industries who are talented, smart and experienced. They know their message...they just can't articulate it the way they'd like. That's where I come in. I meet with them (in person or virtually), get to know them, their talents, needs and desires. Then I write for them. I get inside their heads, in a non-creepy sort of way, to help them get their message out. My recent copywriting work includes content management, blog posts, social media, brochures, websites, press releases, email marketing and promotional pieces.
Skills I love to write clear & concise pieces - web copy, ad copy, blog posts & instructional pieces. I love getting to the point quickly and effortlessly. People are busier than ever, and cutting through the noise and getting to the point quickly is increasingly important for my clients. And I love to help them with that.
Location Greater Minneapolis-St. Paul area