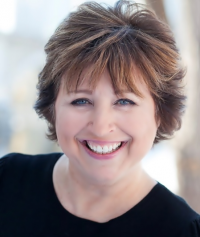 I'm a lifelong learner and love the variety of working in different industries. I've worked for large companies like HealthPartners, Fairview and United HealthGroup, and also with solo entrepreneurs just starting out. I love to dive in, learn about the client or company, then get to work creating engaging copy. The best compliment is when a client says, "That sounds just like me!"
Expertise I work with clients in a variety of industries who are talented, smart and experienced. Sometimes they know the message they want to convey...they just can't articulate it the way they'd like. That's where I come in. I get inside their heads, in a non-creepy sort of way, to help them communicate their message to the world.
Skills I love to write clear, concise pieces to grab readers' attention and get to the point quickly. We're all busier than ever, and cutting through the noise quickly is increasingly important for my clients.
Location Greater Minneapolis-St. Paul area